Game Details
HK Cafe is a simple arcade game in which you prepare and serve people. To make all of the customers pleased, be the quickest and most organized cafe employee. You now work at HK Cafe, which is fantastic! Cook the meal as soon as the people place their orders! 〜 We'd like to inform you that the HK Cafe game is one of the greatest Restaurant Games available, with a lot of fun in store for you. Many players have chosen HK Cafe as their favorite, so give it a try and we hope you enjoy it.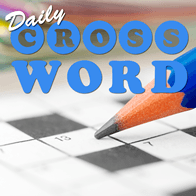 Daily Crossword
Every day, try a new crossword puzzle. Enter the answers to the given horizontal...
50 Users Played
Multiplayer Tanks
The first multiplayer HTML5 tank game. There are no limits on how many times you...
45 Users Played
Blackjack master
One of the most popular casino games in the world is blackjack. Play this card c...
46 Users Played
View More Games