Game Details
Idle Farm is a fun online clicker game in which you strive to establish your own farm. Begin slowly and gradually upgrade individual components. It will take some time because you will be earning money slowly at first. By improving, you can increase the amount of money you earn over time. You can also unlock new areas of your field and speed up crop growth. You may also earn money by playing a mini-game of pinball in the game. You may play on your phone as well! So come on out and have some fun.
What sound is this?
"What sound is this?" is a game in which you must guess which animal is creating...
108 Users Played
Top Hamburger Games...
Top Hamburger Games Cooking. Burger Maker Restaurant Cooking - Kitchen Cooking W...
118 Users Played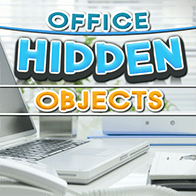 Office Hidden Object...
Find all of the hidden objects in the Office. When you find an object, click on...
100 Users Played
View More Games