Game Details
Tropical Merge is an exciting game with a lot of mysteries and interesting characters. You're assisting your family with their tropical island farm! Renovate the island and expand your tropical farm to make your enormous farm. This is a really simple game. Simply combine a variety of materials, such as trees, hay, and even chests, and you'll have a lot of fun and daily objectives in this game. Prepare yourself for both obstacles and rewards! Greetings, and welcome to Tropical Merge! Prepare for a family farm adventure filled with mystery and unusual personalities. While rebuilding the island and establishing your tropical farm, help the villagers save their idyllic bay. Explore different islands and solve even more puzzles by going on expeditions. Don't miss out on your chance to create the ideal tropical farm! FEATURES: - Stunning graphics and landscapes; - Hundreds of objects to merge and combine; - Daily challenges and awesome rewards; - Dozens of buildings to build and resources to grow; - Commodity exchange with the best rates for your rich harvest; - A plethora of quests and story you won't want to miss! Tropical Merge is a fantastic klondike of adventures and quirky bay experience thanks to these and many other elements! Start playing this free adventure game right away to make the most of your tropical vacation!
What sound is this?
"What sound is this?" is a game in which you must guess which animal is creating...
108 Users Played
Top Hamburger Games...
Top Hamburger Games Cooking. Burger Maker Restaurant Cooking - Kitchen Cooking W...
118 Users Played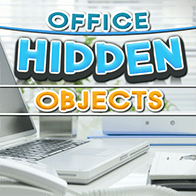 Office Hidden Object...
Find all of the hidden objects in the Office. When you find an object, click on...
100 Users Played
View More Games